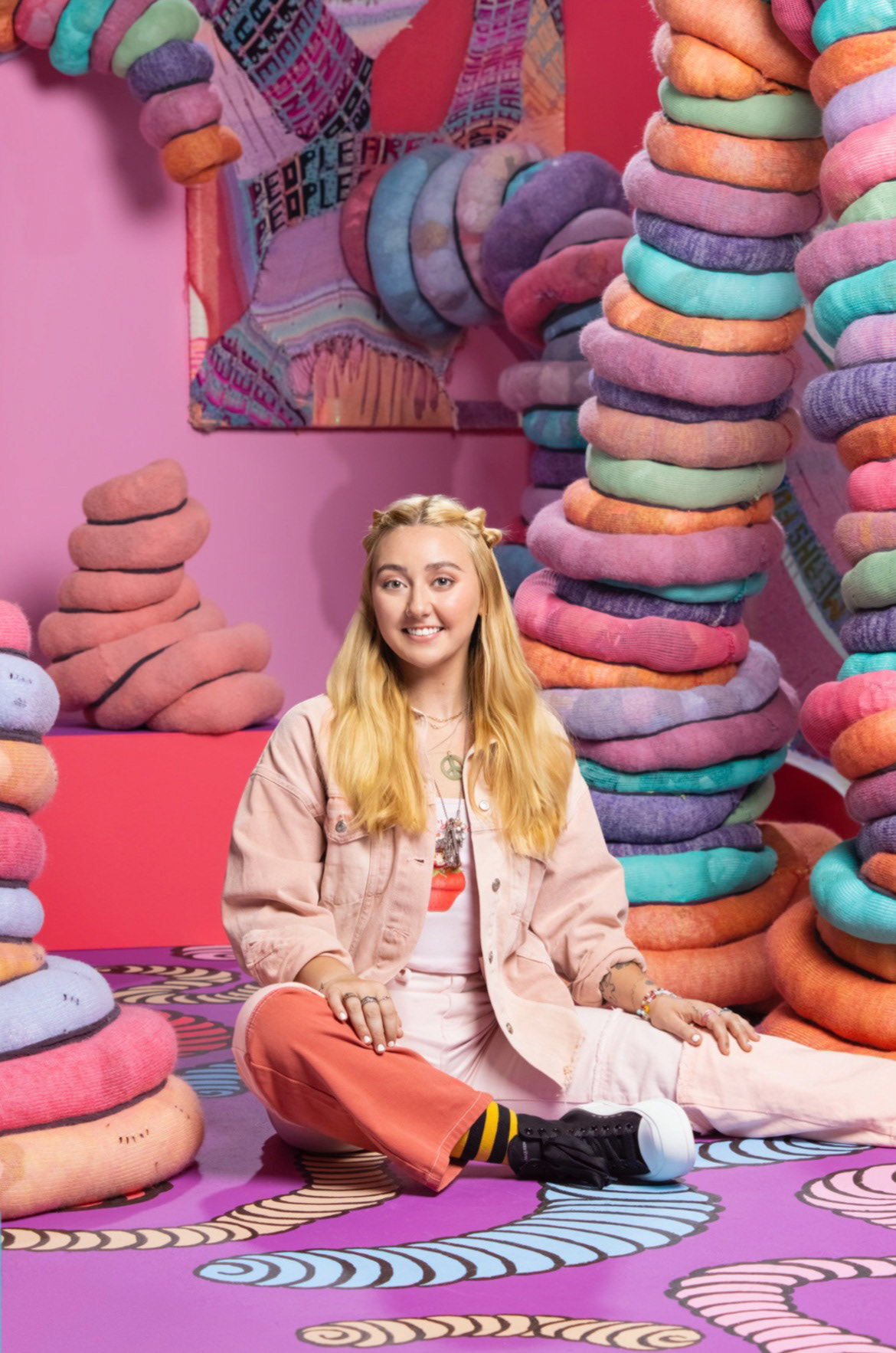 Abigail Tankersley is an artist because the desire to create is always somewhere in her mind. She works with textiles because of her love for the endless possibilities in the realm of fibers. Focusing on her contemporary fine art practice, she works with a large array of mediums, reusing waste materials as much as possible. 
playful color, texture, and pattern are evocative of childish  joy and familiarity, while confusing scale and form add elements of discomfort, considering what types of visuals cause a visceral reaction.
She translates these ideas and feeling through a combination of materials and craft processes, creating overwhelming visuals and textures that spark an array of joyful and unsettling emotions, in order to represent the way such difficult topics can be concurrently confusing, exciting, mysterious, and meaningful.
There is an age old question that nobody truly knows the answer to, why are we here? continually, if there is no reason, what is the purpose of struggle, or the purpose of love? many thinkers believe we are a minuscule piece of  a bigger puzzle, here to simply continue the never-ending cycle of existence. Abigail's work is a representation of what she truly knows, everything that happens in our little world is an important part of a broader picture that we ourselves can't understand.
​​​​​​​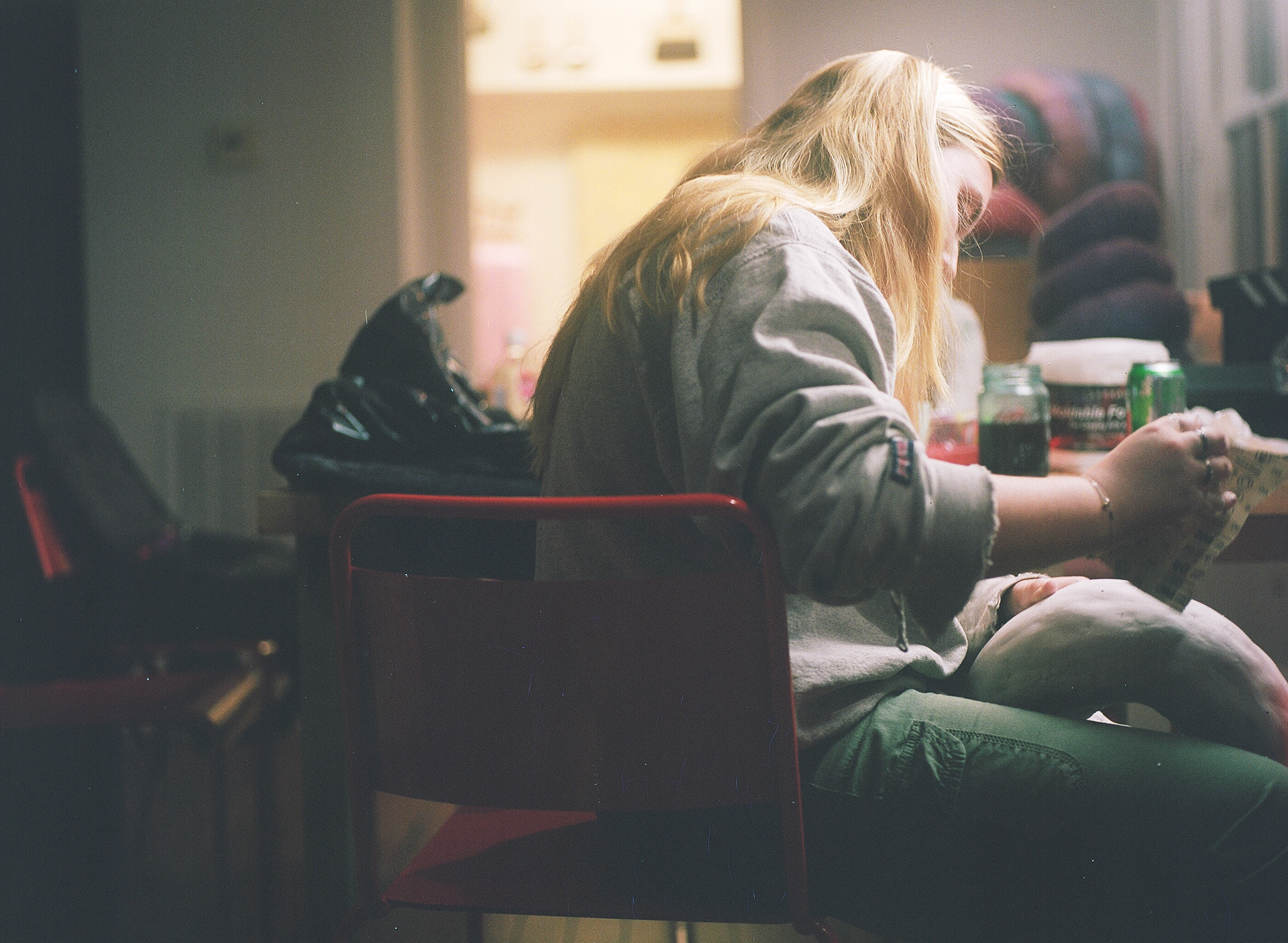 much of her inspiration comes from coping with personal mental illness through spirituality, and admiring the way our experiences as a universe grow and change into themselves constantly. 
Abigail's work develops a conversation around the way negative experiences transform into positive outcomes, and how pain and discomfort are crucial elements to the beauty of life and death. 
she ponders the meaning of all the ugliness in our world, and imagines a place where it all has a purpose... a place where we all evolve into something more amazing than we can comprehend.